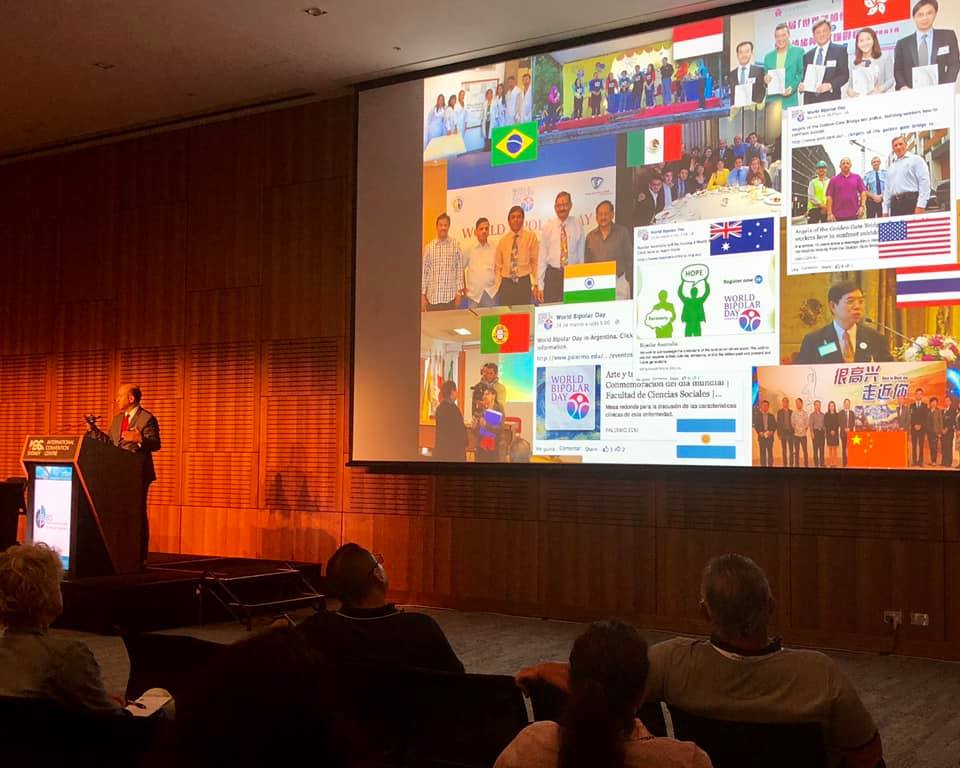 A message from ISBD President, Trisha Suppes, MD, PhD:
World Bipolar Day (WBD) symbolizes our shared goal of improving lives for all those with bipolar disorder. WBD was highlighted at the recent annual International Society for Bipolar Disorders (ISBD) meeting this March in Sydney where scientists, advocates, and experts-by-experience from over 50 countries attended. Treatment advances and biology of bipolar disorders in children and adults were discussed and new ideas exchanged. We are looking forward to our Chicago 2020 meeting from 18-21 June 2020 where we will partner with one of the largest patient support organizations in the world, the Chicago-based Depression and Bipolar Support Alliance (DBSA), for our Experts by Experience track and Advocacy day.
You can make a difference this World Bipolar Day, March 30th, by making a donation to the International Society for Bipolar Disorders at www.isbd.org/donate. Your contribution can help support the attendance of patients, family members, and advocates to this one of a kind program at the ISBD meeting.
Donate and Become a Friend of ISBD

Your support helps ISBD continue developing research and clinical education that strengthens the overall understanding of bipolar disorder.