Samuel Gershon Junior Investigator Award Winners
2021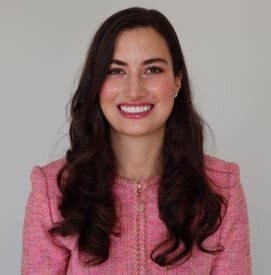 Mikaela Dimick, Ph.D.
Psychiatric Residency
Centre for Addiction and Mental Health
University of Toronto
Toronto, Canada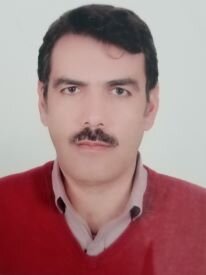 Okan Imre, M.D.
Specialist of Mental Health Care
Psychiatrist
Baskale State Hospital
Van, Turkey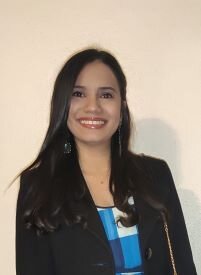 Camila Nayane de Carvalho Lima, Ph.D.
Postdoctoral Research Fellow
University of Texas Health Science Center at Houston
Houston, Texas, USA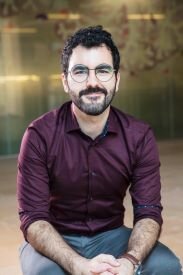 Roger Bitencourt Varela, Ph.D.
Postdoctoral Research Fellow
Queensland Brain Institute
Brisbane, Australia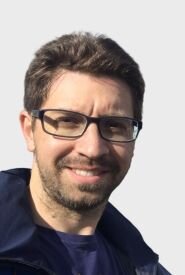 Robson Zazula, Ph.D.
Lecturer and Researcher in Psychology and Mental Health
School of Medicine
Federal University for Latin American Integration
Foz do Iguacu, Brazil
2020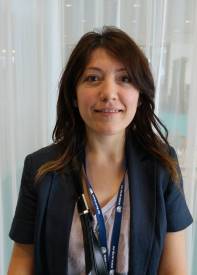 Deniz Ceylan, M.D., Ph.D.
Assistant Professor
Department of Psychiatry and Faculty of Medicine
Izmir University of Economics
Izmir, Turkey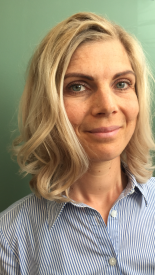 Maria Faurholt-Jepsen, M.D., Dr. Med. Sc.
Psychiatric Center Copenhagen, Righospitalet
Copenhagen Affective Disorder Research Center
Copenhagen, Denmark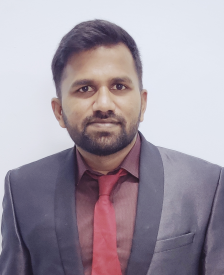 Dr. Daniel Ritish Paul. Kavati, M.D. Psychiatry
Senior Resident
Department of Psychiatry
National Institute of Mental Health and Neuro Science
Bangalore, India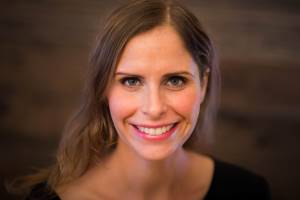 Rachel HB Mitchell, M.D., MSc, FRCPC
Sunnybrook Health Sciences Centre
University of Toronto
Toronto, Canada
2019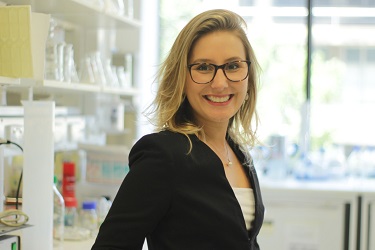 Carolina Gubert, PhD
Postdoctoral Research Fellow
The Florey Institute of Neuroscience and Mental Health
University of Melbourne
Melbourne, Australia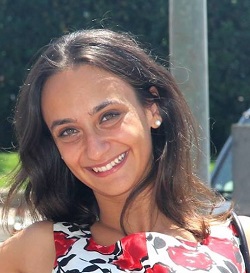 Delfina Janiri, MD
Fellowship
Department of Psychiatry Icahan School of Medicine
Mount Sinai Hospital
New York, NY, USA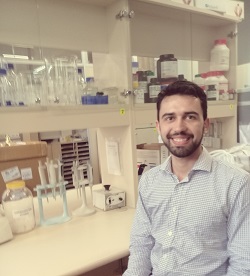 Francisco Diego Rabelo da Ponte
PhD Student in Psychiatry and Behavioral Sciences
Department of Psychiatry at the Federal University of Rio Grande do Sul (UFRGS)
Porto Alegre, Rio Grande do Sul, Brazil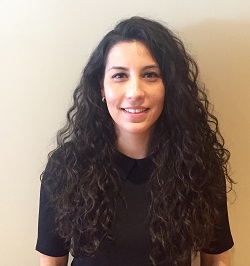 Georgina Hosang, PhD, PG CERT, CPsychol, FHEA
Wolfson Institute of Preventive Medicine
Centre for Psychiatry at Queen Mary University of London
London, England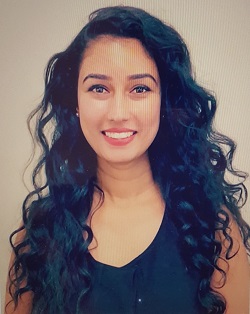 Manpreet Sehmbi, PhD
Department of Psychiatry and Behavioural Neurosciences
McMaster University
Hamilton, ON, Canada
2018
Alejandro Szmulewicz, MD
Neuroscience Institute
Favaloro University
Buenos Aires, Argentina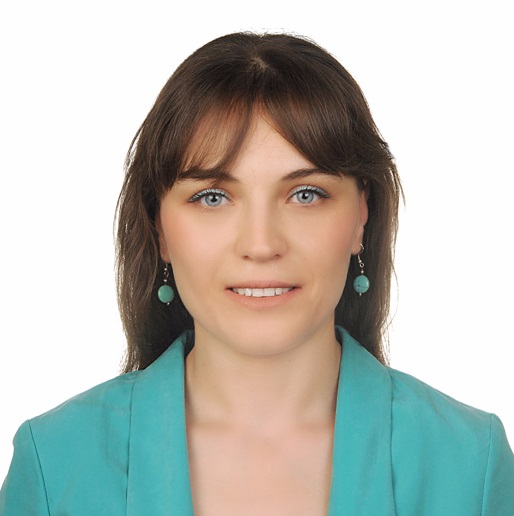 Burcu Kok, PhD
Istanbul University Department of Neuroscience PhD
Istanbul Sancaktepe Research and Training Hospital MD
Istanbul, Turkey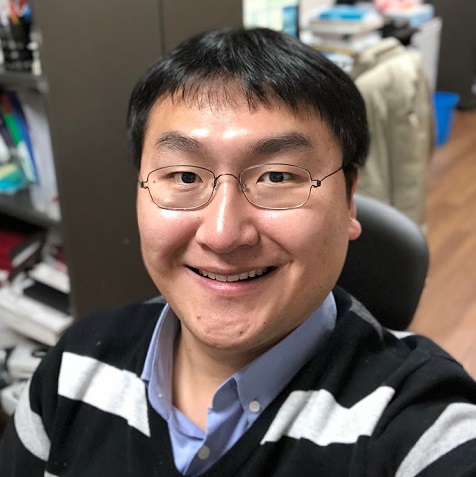 Chul-Hyun Cho, MD, PhD.
Department of Psychiatry
Korea University College of Medicine
Seoul, Republic of Korea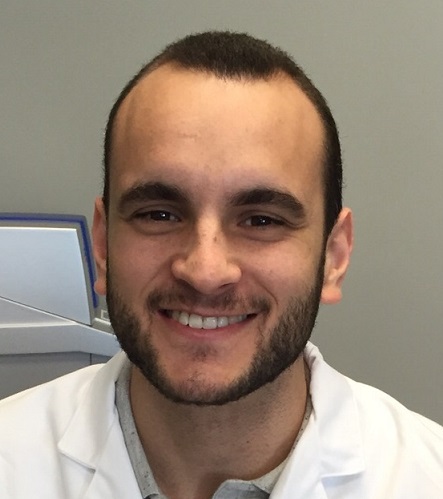 Gabriel Fries, PhD
The University of Texas Health Science Center at Houston,
Houston, TX, USA
2017
Alison Merikangas, MPH, PhD
Neuropsychiatry Program, Department of Psychiatry
University of Pennsylvania, Philadelphia, PA, USA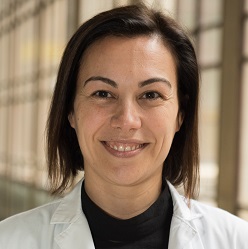 Esther Jimenez, PsyD, MSc, PhD
Clinical Institute of Neruoscience
Barcelona, Spain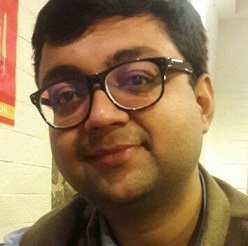 Rishi Gupta, MBBS, MD
Department of Psychiatry
New Delihi, India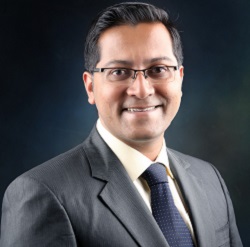 Sanjay T. Naik, MBBS, MD
Department of Psychiatry, NIMHANS
Bangalore, India

2016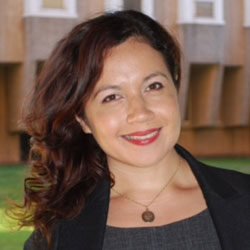 Abigail Ortiz, MD, MSc, FRCPC
Mood Disorders Program, Dept. of Psychiatry,
University of Ottawa, Ottawa, ON, Canada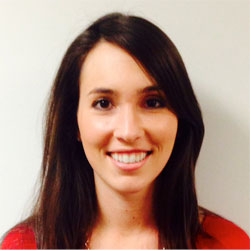 Amy T. Peters
Departments of Psychiatry and Psychology,
University of Illinois at Chicago
Chicago, IL, USA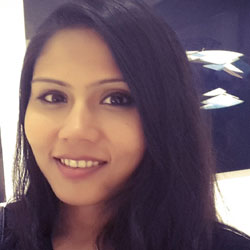 Ananya Mahapatra, MD, DNB
Senior Resident, Department of Psychiatry, All India Institute of Medical Sciences
Ansari Nagar, New Delhi, India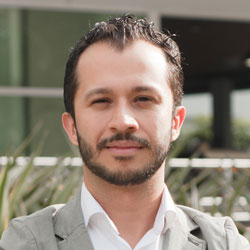 Cristian David Vargas Upegui, MD, MSc
Assistant Professor, Department of Psychiatry, Faculty of Medicine,
Universidad de Antioquia Medellin, Colombia
2015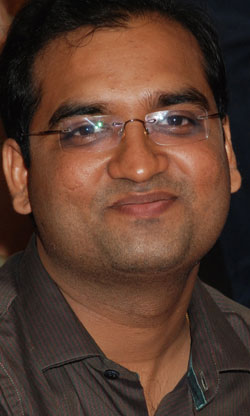 Rashmin Achalia, MD
Psychiatry Consultant, Achalia Neuropsychiatry Hospital,
Aurangabad, India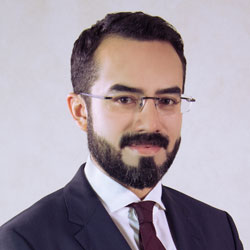 Alfredo Cuellar Barboza, MD
Associate Professor of Psychiatry, Universidad Autónoma de Nuevo León
Monterrey, Mexico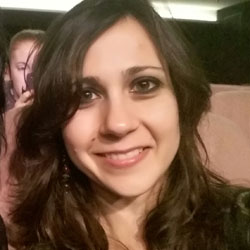 Caterina del Mar Bonnin, PsyD, MSc, PhD
Barcelona Bipolar Disorders Program, Institute of Neurosciences,
University of Barcelona, Hospital Clinic of Barcelona
Barcelona, Catalonia, Spain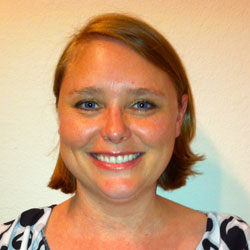 Suzanne Gonzalez, PhD
Assistant Professor, Department of Biomedical Sciences
Texas Tech University Health Sciences Center
El Paso, TX, USA
2014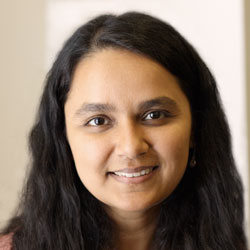 Manpreet Kaur Singh, MD, MS
Assistant Professor of Psychiatry and Behavioral Sciences, Stanford University
Director, Stanford Pediatric Mood Disorders Program
Stanford, CA, USA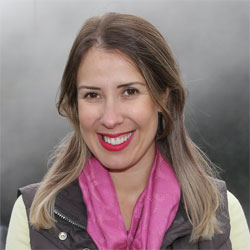 Gislaine Reus, PhD
Laboratory of Neurosciences, University of Southern Santa Catarina
Criciúma, SC, Brazil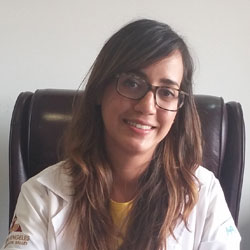 Cecilia Berlanga
Neuropsychiatrist, Angeles Hospital Pedregal and Angeles Hospital Lomax
Mexico City, Mexico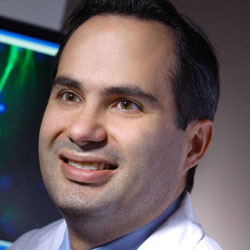 Fernando S. Goes, MD
Assistant Professor, Mood Disorders Center, Dept. of Psychiatry and Behavioral Sciences
Baltimore, MD, USA
2013
B.C.M. Haarman, MD
Psychiatrist/Researcher, University of Groningen, Department of Psychiatry
Groningen, Netherlands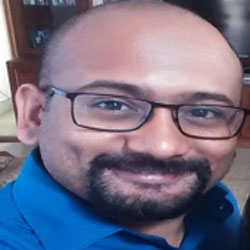 Janardhanan C. Narayanaswamy, MD
Consultant – OCD Clinic,
Assistant Professor, Department of Psychiatry,
National Institute of Mental Health and Neurosciences
Bangalore, India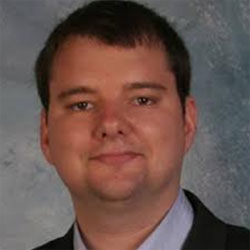 Samuel Sarrazin, MSc
Translational Psychiatry, Department of Psychiatry, Mondor University Hospitals
Créteil, France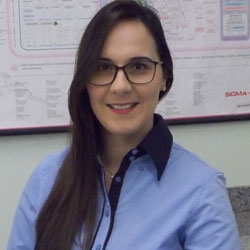 Samira S. Valvassori, MSc
Laboratory of Neuronal Signaling and Psychopharmacology, Graduate Program in Health Sciences,
Health Sciences Unit, University of Southern Santa Caterina
Criciúma, SC, Brazil
2012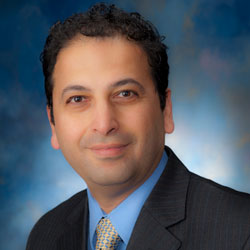 Rasim Diler, MD
Associate Professor of Psychiatry, University of Pittsburgh
Medical Director, Inpatient Child & Adolescent Bipolar Spectrum Services, UPMC
Pittsburgh, PA, USA
Jan-Marie Kozicky, BSc Honors
Pedro Vieira da Silva Magalhães, MD, PhD
Christian Zeni, MD, MSc
Assistant Professor, Dept. of Psychiatry and Behavioral Sciences
Director of Child and Adolescent Mood Disorders Program
University of Texas Health Science Center in Houston
Houston, TX, USA
2011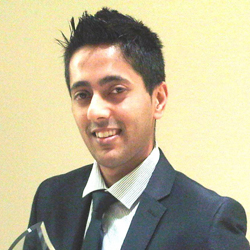 Jigar Rasikal Jogia, BSc, PhD, CPsychol, AFBPsS, FHEA
Associate Professor of Psychology, American University in Dubai
Dubai, United Arab Emirates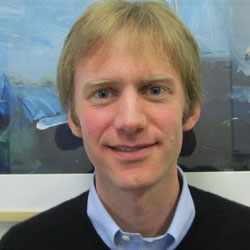 Robin Nusslock, PhD
Associate Professor of Psychology, Northwestern University
Evanston, IL, USA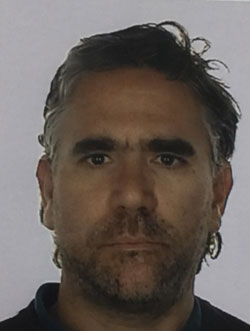 Guillermo Pérez Algorta, PhD
Lecturer in Mental Health, Lancaster University
Lancaster, UK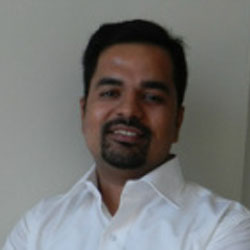 Naren Rao, MD
Associate Professor of Psychiatry, National Institute of Mental Health and Neurosciences
Bangalore, India
2010
Brisa Fernandes, MD, PhD
School of Medicine, Deakin University and Barwon Health
Victoria, Australia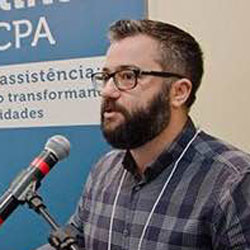 Mauricio Kunz, MD
Professor of Psychiatry, Universidade Federal do Rio Grande do Sul
Porto Alegre, Brazil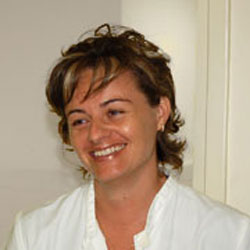 Adriene Rosa, PhD
Professor of Pharmacology, Universidade Federal do Rio Grande do Sul
Porto Alegre, RS, Brazil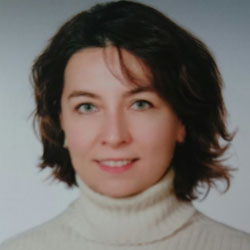 Vesile Senturk, MD, MSc, PhD
Professor, Psychiatry Department, Ankara University School of Medicine
Ankara, Turkey
2009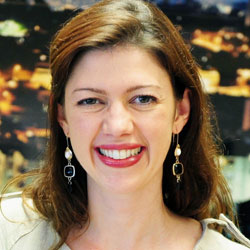 Ana Andreazza, PhD
Canada Research Chair in Molecular Pharmacology of Mood Disorders
Associate Professor, Departments of Pharmacology and Psychiatry, University of Toronto
Toronto, Ontario, Canada
David Bond, MD, PhD
Associate Professor of Psychiatry, University of Minnesota
Minneapolis, MN, USA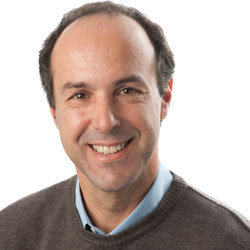 Seetal Dodd, PhD
Clinical Associate Professor, IMPACT SRC
Clinical Associate Professor, School of Medicine, Deakin University
Clinical Associate Professor, Centre for Youth Mental Health, University of Melbourne
Associate Professor, Mental Health Drug and Alcohol Services, University Hospital Geelong
Geelong, Victoria, Australia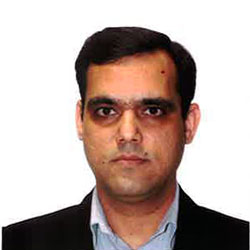 Sandip Kulkarni, MD
Consultant Psychiatrist, Central Adelaide Local Health Network
Adelaide, South Australia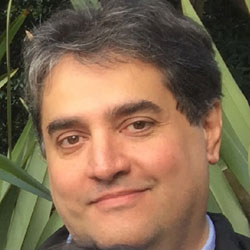 Fernando Neves, MD, PhD
2008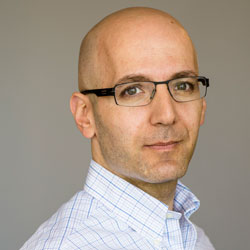 Benjamin Goldstein, MD, PhD, FRCPC
Scientist, Evaluative Clinical Sciences, Hurvitz Brain Sciences Research Program
Director, Centre for Youth Bipolar Disorder, Sunnybrook Health Sciences Centre
Toronto, Ontario, Canada
Morgan Haldane, MB, MS, MSc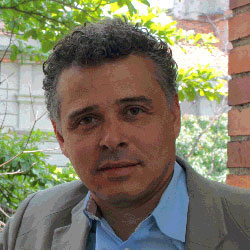 Carlos Lopez, MD, MSc, PhD
Professor and Chairman, Department of Psychiatry, University of Antioquia
Medellin, Colombia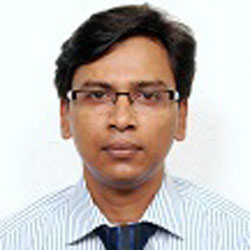 Samir Kumar Praharaj, MBBS, MD, DPM
Associate Professor, Department of Psychiatry, Kasturba Medical College
Manipal, Karnataka, India
2006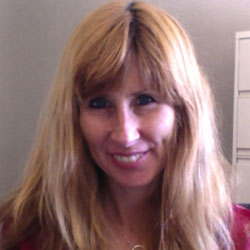 Carrie Bearden, PhD
Professor of Clinical Psychology, University of California, Los Angeles
Los Angeles, CA, USA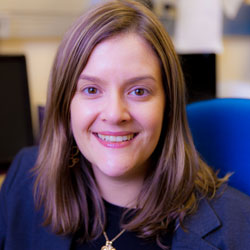 Marcia Kauer-Sant'Anna, MD, PhD
Psychiatrist and Professor of Faculty of Medicine, Universidade Federal do Rio Grande do Sul
Porto Alegre, RS, Brazil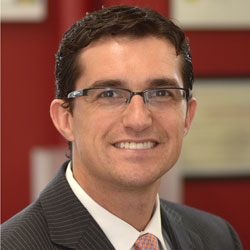 Benicio Frey, MD, MSc, PhD
Associate Professor, Psychiatry & Behavioral Neurosciences
Mood Disorders Program & Women's Health Concerns Clinic, McMaster University
Hamilton, Ontario, Canada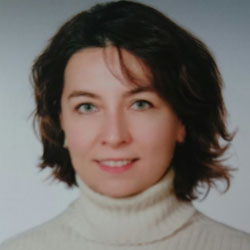 Vesile Senturk, MD, MSc, PhD
Professor, Psychiatry Department, Ankara University School of Medicine
Ankara, Turkey